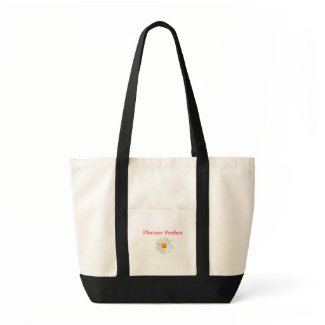 I'm very excited to share with you the Planner Perfect tote!
I know, you know, that the Planner Perfect, planner, is not a tote-and-go. But, sometimes, there are times when taking it is the perfect thing to do!
I love taking mine if I know I'll be in a place where I have time to sit and think, like if the kids are at practice; I take it out of my tote and dream!
A friend of mine has to make multiple trips to the hospital for her daughter. Here she can take her Planner Perfect with her and plan out her life during quiet times together.
Every woman
will have their own unique circumstances where bringing the Planner Perfect, planner, is handy. And what a perfect way then to carry it in style with this adorable tote!
Beautiful, sturdy, and with a side pocket to carry your favorite pen and cell phone, this tote is fun and perfect for your Planner Perfect, planner; for times when you can take it on the go!
Put this on your Christmas list this year and

c

heck it out over at
zazzle.com
Labels: The Planner Perfect tote